A strategy for being "Client-Centric".
You want to grow?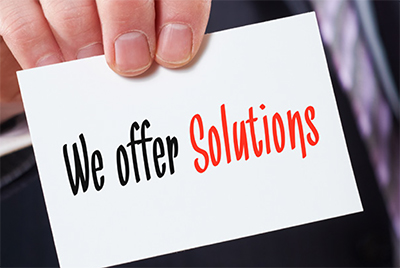 Think "client".  Here's a great article from Joe in New Jersey:
Client-centric service has long been a commoditized expression in firms, along with the phrase "quality service." However, are most accounting firms truly client centric? The answer is often no. Most successful firms are client focused, but not necessarily client centric. In fact, many accounting firms have been providing the same services to the same clients for years— resulting in very little growth for the firms and no additional value for the clients. As competition intensifies, traditional compliance services are quickly commoditizing, causing firms to primarily compete on fees during a cycle of rising professional labor costs. 

A client-centric accounting firm ensures that clients are at the center of their business' philosophy and strategy. A firm such as this believes that clients are the primary reason why the firm is in business. It's not good enough that clients are merely satisfied—a client-centric firm wants them to be delighted and become cheerleaders for the firm.

When firms offer client-centric services, they increase their exposure to a broader base of prospective clients and referrals, which can expand their network, thus leading to additional growth in traditional service areas. One way for a firm to expand its services is to merge with or acquire a company to combine or replace products to answer the needs in the marketplace.

To be truly client centric, firms must listen to both their clients and the marketplace and not only sell what the partners know but what they need to know. Take what you know, add complementary services, and acquire the expertise necessary to satisfy the true needs of the marketplace—then your firm will be truly client centric.
What value-added services can you add into your practice?
I can think of a couple.